Corporate Social Responsibility
In Lagardère Travel Retail Italia we pay great attention to the social and environmental issues inherent to our reference market. Specifically, we actively engage in three main areas:
Recycling of plastic
Donations of surplus product to the Food Bank
Fundraising for non-profit companies
Food Bank
Donations of surplus product to the Food Bank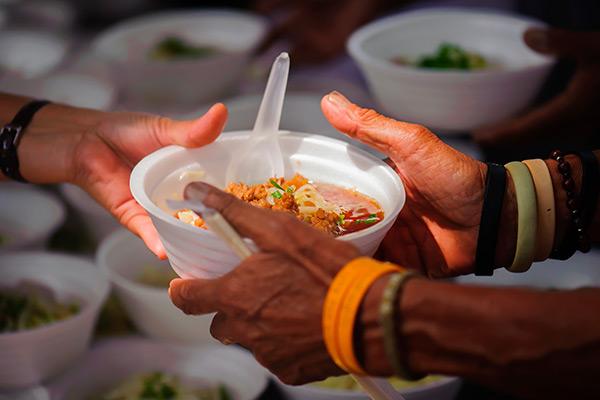 Lagardère Food Service S.r.l. has a long supported solid collaboration with the Food Bank Association for the recovery, collection and distribution of food products for the purpose of social solidarity.
Banco Alimentare Onlus operates regionally for charitable purposes, recovering food surpluses and redistributing them to affiliated charitable organizations that assist people in need. This activity has an advantage in social, economic, environmental and educational terms.
Fundraising for non-profit companies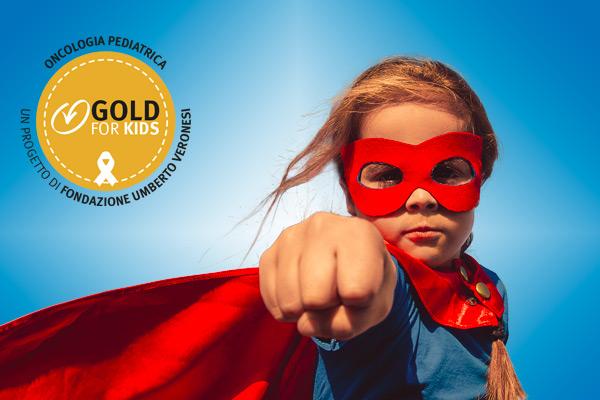 Lagardère Travel Retail collaborates with the Umberto Veronesi Foundation and Telethon for the collection of funds to support scientific research, information and dissemination of the themes promoted by these associations.
Together with UVF, for some years now, we have been supporting Gold for Kids, a project dedicated to medical care and research on children cancer, and Pink is Good, a "pink" initiative for the prevention and research of breast, uterus and ovaries cancer.
We collaborated with the Bambino Gesù Pediatric Hospital in Rome, donating cars for home care and helping patients' families, offering them dedicated housing.
We collect funds in our stores to donate them to the Telethon Foundation to support research on rare genetic diseases of the children. The issue involved us closely, as the association helped and took care of the son of a Lagardère Travel Retail Italia employee.
Also for this reason, we have chosen to actively engage with the project and through our initiative we have the opportunity to contribute to the care of other children afflicted with "nameless diseases".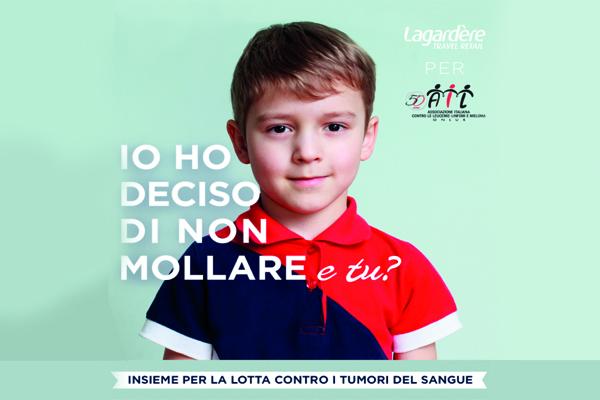 We support the AIL in scientific research of the treatment of leukemia, lymphoma and myeloma.
Since 1969 AIL has been committed to help hematological patients to realize their dreams, financing scientific research, supporting the Hematology departments, allowing patients to be treated at home or to be hosted for free in the Accommodation Houses during the course of therapy. For Lagardère Travel Retail Italia it is important to be able to contribute to such a meaningful project.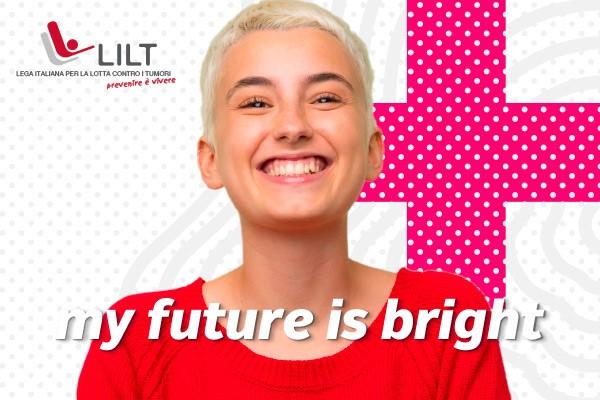 Lagardère Travel Retail, always active in prevention and research, supports LILT, (the Italian League for the Fight against Tumors), through an awareness and fundraising campaign.
LILT is a non-profit organization that has been operating in Italy for over 90 years, with the specific aim of fighting cancer through the promotion of cancer prevention.
Lagardère is proud to take part in an initiative of such significance.